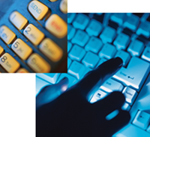 Whistleblower Hotline
Welcome to the Peet's Coffee & Tea Whistle Blower Hotline where you can leave a confidential message for an Audit committee member of the Board of Directors in our secured web form or secured voicemail box.
Whistleblower FAQs.
Q.)    What is the purpose of this Whistle Blower Hotline?
A.)    The purpose of this anonymous hotline is to report accounting irregularities, fraud, and mismanagement of the company's books and records.
 
Q.)    Can the company take action against me for coming forward with information about accounting and/or finance issues?
A.)    Every employee is protected by Section 806 of the Sarbanes-Oxley Act from retaliation and/or discharge by their company as the result of their role in disclosing violations of various federal laws.
 
Q.)    When can I leave a message on the Hotline?
A.)    You can leave a message anytime, 24 hours a day, 7 days a week.
 
Q.)    What methods can I use to leave a message for the Audit Committee?
A.)    The Hotline accepts messages in two ways: voicemail and web interface. You need only to leave one message as both methods deliver your message directly and immediately to the Audit Committee.
 
Q.)    Must I leave my name and contact information or can this be an anonymous message?
A.)    You are not required to leave your name and contact information. If you choose to leave contact information, it is strictly on a voluntary basis.
Secure Web Form
Click here to file your case using a secure and encrypted web form.
Secure Hotline
Click here to file your case using a secure hotline from any phone.
To use this system with complete anonymity, employees should send their message from an unidentifiable location such as a public library terminal. 
When you send a message using any of these methods, you will receive back a 14 to 16-digit code that can be used to access the status of your message. The Audit Committee may also use this to ask you, with complete confidentiality, for additional information regarding this issue.
To anonymously follow up on your message, please click here.
Thank you. Integrity is everyone's responsibility at Peet's Coffee & Tea.